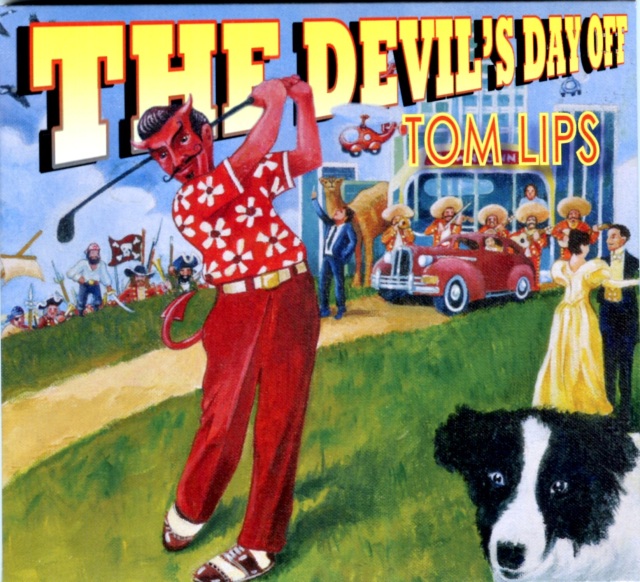 The Devil's Day Off
SKU:
Description
"The Devil's Day Off" (Mylodon Music, December 2014) is an eclectic collection of original songs, produced by James Stephens and performed with the help of several fine musicians, including Chris MacLean, Alise Marlane, Danny Artuso, Ian Robb, Phil Shaw Bova, Sam Allison, Gail Anglin, Alex Vlamis, James Stephens, Brian Sanderson and Dave Bignell. As usual, Tom runs the gamut of moods and styles. Here are the song titles and very brief descriptions:
1- It's Hot - Climate change extravaganza
2- The Ballroom Is Empty - Man dances with ghost
3- The Life Of A Pirate Bold - Why do we admire pirates, anyhow?
4- Judgment Day - Billionaire has a change of heart
5- Take Your Lies To The Fire - How to start over
6- Adios Mi Corazon - Commuter's love song
7- Sun Dog, Moon Dog - Man loves dog
8- The Devil's Day Off - What if everything went right for a change?
9- The Dance That You Saved Me - Old love, true love
10- Brave New Republicans - Disturbing influences from south of the border
11- Long White Ribbon - A bovine romance
12- The Uncle Song - Celebrating uncles everywhere
13- Don't Say Goodnight - Parting is such sweet sorrow
14- Newborn Girl - Man discovers fatherhood